What are these little things? They are the sorts of things that prevent me from living a minimalist lifestyle.
Here are the rest of the internet favorites
.
2.
Eye earrings
that go on either side of your ear, Bauble Bar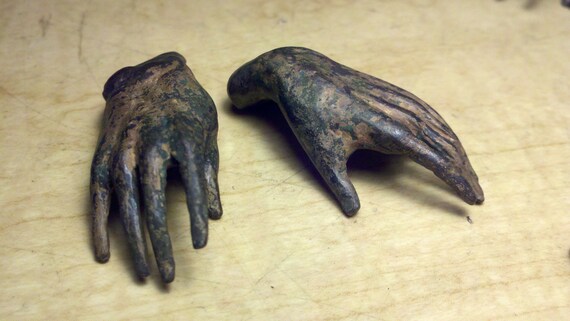 3.
Small bronze hands
from Small Bronzes on Etsy
4.
Eyes
by David Prossler, PAOM
5. Alexander Henry
Frida's Garden fabric
(for a curtain maybe??)
6.
Ayame socks
from Koshka